With an abundance of therapists available in India, it might be challenging to determine the best therapist that fulfills your needs. Therapy involves considering your deepest and most vulnerable aspects, it's difficult to find the right therapist who is a perfect match for you.
When we are searching for a therapist then we consider common factors like locality and affordability. However,these criteria may not be effective in making decisions. It is crucial to choose a therapist who is perfectly fit for you to progress your desire in therapy.
3 Key Tips to Choosing the Right Therapist
We understand but not everyone has the ability to select the right therapist. If you want to choose a therapist, here you can consider some important tips in your search.
First Know the Key Skills of a Therapist
Here are some key skills that must be required for therapist:
Active Listening

Empathy to understand emotions and experiences of patients.

Ability to convey effective communication like ask relevant questions, provide feedback, and can make a meaningful decisions

Intelligence

Therapists have the ability to solve their problems and utilize their strength & resources.

 their clients. 

Critical thinking

Cultural competence 

Problem solving and goal setting

Ethical awareness

Flexibility

Patience
Overall, these skills combined with their specialization and practical knowledge, are able to provide effective support, guidance for personal growth and healing for their patients.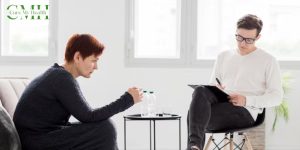 First Understand the Importance of the Right Fit
To make progress in your therapy,It is important to feel comfortable and secure with your therapists so that you can open up to them. Based on your problem, you should share your fears, insecurities, concerns, dreams and be vulnerable. Therefore, you need to have good connection, and comfort with your therapists.
As you know your therapist will strive to establish a genuine, warm and good relationship with you. However, it is crucial that you feel some connection when you are making a decision about which therapist to select.
1.Attend an introductory meeting to have your questions answers and clarification
Many therapists offer a brief of 20 to 30 minute discussion over a call to provide an overview of the therapy process, solve your queries and offer clarification. For this initial consultation, usually they offer free of charge. During this session, you can ask about the therapy process, intraction, approaches to tackle your problem, measure confidentiality, consultation fee structure, duration of therapy, cancellation policy and how therapy will proceed.
Apart from this, you can ask about the therapist's educational background, experience in the field, and expertise in dealing with specific challenges you are facing. Most therapists would not prefer to answer all of these questions,because this can potentially impact the therapeutic process negatively. However, your therapist will respond openly for all of the queries related to therapy.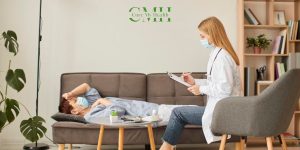 2. Therapist listen with understanding and warmth
While inquiring about the therapist's educational qualifications is important, it is crucial to recognize that it is just one aspect when selecting a good therapist. You can judge that you are being understood, and giving one-on-one attention. A competent therapist should engage in active listening and be able to understand what you want to deliver as a patient. And will invite you to correct or fill any gap in their understanding.
A right therapist refrains from passing judgment on any of their values on you. Pay attention to whether you feel you are gaining their complete focus and 100% genuine concern.
3.Feel what you're feeling
It is important to feel comfortable, relax with the therapist. The therapist' communication style, demeanor, confidence and overall you should feel that the person needs to be positive and give you a hopeful impression. The role of counselor is to not only provide solutions to your problems, but also support your progress by facilitating the whole process.
Therefore, it is imperative that trust feel what you're feeling and a sense of comfort. This will help you determine that this is the person that you want to work with them.
When Should I Consider Therapy?
If you are ready for therapy, you should need some consideration. It may be beneficial for us to exercise and observe whether we should wait for time and change our lifestyle. According to American Association, it is advisable to search for therapists when something causes of distress you and spoil some part of your life, when: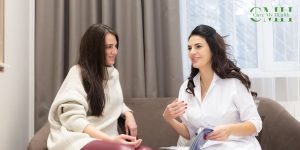 Spending an hour each day continuously thinking about or dealing with issues.

This issue has caused a decreasing quality of life.

Issues have a negative impact on school, work, and relationships.

You have found changes in your life or developed a coping mechanism.
If you are facing any one of the suggested emotions or feelings that interfere with your personal life, to overcome this therapy may help to reduce their effects. It is essentially important to consider or consult a therapist, if they have the potential to cause harm to yourself or another one.
Summing up!
Overall, it is a crucial step to find a therapist towards addressing your challenges, problems and achieving your personal goals. These 3-steps to guide you to making decisions including relevant information about the therapist, feel what you're feeling, and be able to evaluate their therapeutic approach.
With the help of these steps, you can increase the likelihood of choosing a therapist who not only has professional qualifications, but also is able to create a safe and comfortable environment for your growth and healing.