What is Trauma Therapy Counseling?
Trauma therapy is one type of therapy that helps you deal with your emotional response caused by a traumatic event.
50 % of people among us experience at least one trauma in their personal life. According to "Kelly Workmen" says that it include a series of situations, serious injury, sexual violence, life-threatening events, and homelessness, etc.
"Not all trauma patients feel or experience life-long consequences, We all know that experience with trauma can deeply affect someone's psychological, social, physical, occupational, and financial functioning."
If you are unable to manage your trauma experience or if it negatively affects your ability, to overcome this situation trauma therapy may be beneficial for you.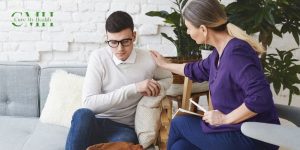 Know the Types of Trauma Therapy
There are many types of therapy used for the treatment of trauma. According to workmen some therapy is used to overcome trauma related-issues and help to treat post-traumatic stress disorder (PTSD):
Prolonged Therapy (PE):

This type of therapy is used for exposing yourself to the source of your fear until you are not scared of it anymore.

Cognitive Processing Therapy (CPT):

This therapy is based on some questions asked by your therapist such as why this traumatic event occurs and the thoughts behind it. This type of therapy is performed in individual or in group settings.

Trauma-Focused Cognitive Behaviour Therapy (TF-CBT):

This type of therapy is mostly used for kids and adolescents. It has potential to address inaccurate beliefs and promote unhealthier behavioral patterns.

Eye Movement Desensitization and Reprocessing (EMDR): This type of therapy treatment utilizes bilateral simulation to assist your emotions which have been suppressed due to trauma conditions.
Techniques Used in Trauma Therapy
Techniques used in trauma therapy will depend on types of therapy. According to Workmen here are some outline of techniques used in trauma therapy:
Imaginal Exposure

: In these techniques where you imagine trauma and detailed it out in front of your therapists. By using this technique patients can effectively confront and address his thoughts and memories which are associated with the trauma they are experiencing and avoiding.

Vivo Exposure:

This type of therapy is also known as

the exposure therapy

technique. In real-life situations, it occurs outside the therapy session. The main purpose of this therapy is to help you gradually day-to-day conditions which may typically be avoided due to experiencing trauma.

Written Account:

In this type of technique your therapists may ask to write a descriptive account of trauma that you have experienced.

With Impact Statement:

This statement explains why you are afraid of traumatic events and that has affected your personal life with the help of common CPT technique.

Cognitive Reconstructing Strategies: It can help you change unhelpful thinking into more helpful thinking. It can be possible only with CPT techniques that involve cognitive reconstructing strategies.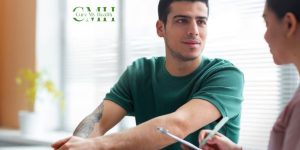 Trauma Therapy Can Help With
A trauma therapy can help you manage with your trauma, whether it is occurred by one-time event or on-going or long-lasting situations.
This therapy addresses all common forms of trauma, it is critical to recognize that trauma can include any event or experience that are the reason for emotional and psychological harm. These are:
Abusing
Desertion
Accidents
Harassment
Criminal acts
Fear of loss of a loved one
Divorce
Domestic violence
Homelessness
Sickness or illness
Confinement
Harm
Unemployment
Life-threatening conditions
Natural disasters
Close death experience
Ignorance
Racial discrimination
Sexual abuse
Acts of terror
Violence
Observing incidents, death, and traumatic situation
Benefits of Trauma Therapy
Trauma therapy can assist you in distressing events and navigating through your feelings and emotions. This therapy provides a secure environment to confront your fear and learn management which can effectively help in daily life:
Decrease your fear and avoidance:

Trauma can produce fear which may cause you to ignore people, places, or things that recall you from your traumatic experience which can make it difficult for you. 

Improve managing skills:

Workmen say that Post-traumatic stress disorder (PTSD) and trauma-related issues are challenged by detrimental beliefs such as "I am unsuccessful at handling this". Trauma therapy can help with self-assurance and managing your abilities where you need this.

Build trust:

With trauma, you may disrupt your sense of safety and make it difficult to make trust in others. According to Workmen, with the help of therapy patients who can adopt the beliefs such as "It is not safe to trust any others" may learn to manage thinking to "Although I experienced hurt in the past and many people are good and trustworthy, and it's okay to give opportunity to them.

Face misguided belief:

As Workmen says that by using therapy, you can challenge problematic or misguided beliefs which you create surrounding you and about yourself which can help you think of why a traumatic event has occurred.

Offer validation:

People who are suffering from trauma and have continuously told their experience, characteristics, and emotional feelings without reason and unacceptable may face chronic difficulties as Workmen says. Using this therapy validates your experiences and increases understanding and acceptance of your need to start deep meditation and healing.

Effectiveness: As per the 2018 study, there are many therapies focused on trauma like CPT, PE, and CBT that address memories, thinking, and feelings related to traumatic events and are effectively able to treat PTSD symptoms. These Symptoms may be anger, guilt, depression, anxiety, insomnia and social isolation. After treatment is completed in six months these benefits are continued.
Summing Up:
Feeling emotions such as shock and denial, as well as physical symptoms like headache, vomiting, flashback, and unpredictable emotions. These types of symptoms are counted in normal response after observing or experiencing something horrible. However, if you can't manage the symptoms that you are experiencing or affecting your ability and personal life on a day-to-day basis. To overcome these problems, trauma therapy will help you. It enables you to process trauma, face your fear, and acquire your managing skills and help in a purposeful and meaningful life.