It has never been simpler to manage your health from the comfort of your home thanks to the growth of online health platforms.
However, with so many possibilities, choosing the best online health partner might be confusing.
Do not be alarmed; in this article, we will help you navigate the confusing world of digital health services and identify the ideal partner for your at-home treatment journey.
Why Online Health Partners Matter?
In the hustle and bustle of everyday life, health often takes a back seat. However, neglecting your well-being can lead to more significant issues down the road.
That's where online health partners come in. They bridge the gap between busy schedules and proper healthcare by providing convenient, accessible, and timely medical assistance.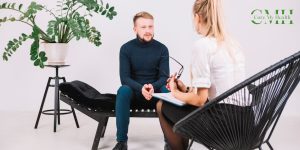 What To Look For In An Online Health Partner
When selecting your ideal online health partner, a few key factors should guide your decision-making process:
Professional Expertise: Your chosen platform should be backed by qualified healthcare professionals. Look for services that collaborate with licensed doctors, nurses, and specialists.
Comprehensive Services: Opt for platforms that offer a wide array of services, from basic health consultations to specialized treatments. The more services they provide, the more tailored your healthcare experience can be.
User-Friendly Interface: A user-friendly interface is crucial, especially for those less tech-savvy. Navigating the platform should be intuitive, ensuring that you can easily access the help you need.
Privacy and Security: Online health platforms handle sensitive data, so ensure the one you choose prioritizes your privacy and employs robust security measures to protect your information.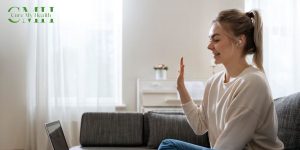 Reviews and Testimonials: Real user experiences can provide valuable insights. Look for platforms with positive reviews and testimonials from actual users who have benefited from their services.
Top Online Health Partners: Your Home Treatment Allies
Teladoc Health: Teladoc Health offers a wide range of services, including general medical consultations, mental health support, and expert second opinions. Their user-friendly app allows you to connect with healthcare professionals within minutes, making it a convenient choice for many.
Amwell: Amwell provides 24/7 access to board-certified doctors, therapists, and specialists. Their services extend beyond basic consultations, offering therapy sessions for mental health concerns and personalized treatment plans for chronic conditions.
Doctor On Demand: Doctor On Demand boasts a team of highly qualified physicians and therapists. Their platform covers various areas, from urgent care to preventive health. With a focus on personalized care, they ensure you receive the attention you deserve.
Zocdoc: Zocdoc simplifies the process of finding and booking appointments with healthcare professionals in your area. Whether you need a primary care physician, a specialist, or a dentist, Zocdoc's user-friendly interface makes scheduling hassle-free.
HealthTap: HealthTap offers a unique approach by providing AI-driven symptom checking and personalized health advice. You can chat with their AI-powered doctor, or if necessary, connect with a live healthcare professional for further assistance.

Exploring the Benefits: How Online Health Partners Can Transform Your Home Treatment Experience
Now that we've introduced you to some top-notch online health partners, let's delve deeper into why these digital healthcare platforms are becoming the go-to solution for many. There's more to them than just convenience; they can genuinely transform your home treatment experience in several ways.
Accessible Healthcare, Anytime, Anywhere: One of the most significant advantages of online health partners is the convenience of access. Whether you're feeling under the weather at midnight or need a routine check-up while on vacation, these platforms are there for you 24/7. No need to wait for office hours or brave long commutes to see a doctor.
Reduced Wait Times: Traditional healthcare often involves frustrating wait times, both at the clinic and in the waiting room. With online health partners, you can say goodbye to those tedious waits. You can connect with a healthcare professional almost immediately, saving you precious time and reducing anxiety.
Cost-Efficient Care: Seeking medical care online can also be cost-effective. Many platforms offer transparent pricing, allowing you to know the cost upfront. Plus, you can save on transportation expenses, missed workdays, and childcare costs, making it a budget-friendly option.
Specialized Care: For those with chronic conditions or specific medical needs, online health partners can be a game-changer. They often have a network of specialists, ensuring you receive the right care for your unique situation. From diabetes management to mental health support, specialized care is just a click away.
Continuity of Care: Online health platforms focus on creating long-term relationships with their users. This means you can have ongoing care with the same healthcare professional, ensuring continuity in your treatment plan. Your provider will have access to your medical history, making it easier to track your progress.
Mental Health and Emotional Well-Being: Your mental health is just as important as your physical health. Many online health partners recognize this and offer mental health services, including therapy and counseling. The ability to speak with a mental health professional from your own home can be a lifeline for those in need.
Prescription Management: Need a prescription refill? Online health platforms have got you covered. They can send your prescriptions directly to your local pharmacy, saving you the hassle of visiting your doctor in person.
Peace of Mind: In uncertain times, having access to healthcare from the safety of your home can provide peace of mind. Whether it's during a pandemic or simply when you're feeling unwell, knowing that help is just a few clicks away can ease your worries.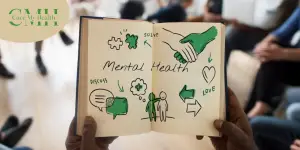 Conclusion
When it comes to choosing the best online health partner for your home treatment, the decision ultimately rests in your hands.
Consider your specific healthcare needs, preferences, and budget while exploring the available options. Whether you opt for the convenience of Teladoc Health, the comprehensive services of Amwell, the expertise of Doctor On Demand, the simplicity of Zocdoc, or the innovation of HealthTap, rest assured that these platforms are designed with your well-being in mind.
In the digital age, your health is just a click away. Embrace the power of online health partners, and take control of your well-being from the comfort of your home. After all, your health deserves the best companion on this journey.